Here's a little snippet of what a RocknRoller - Roller Disco is all about......
(Please note online booking for Saturday 26th January is currently unavaliable due to large bookings already made. Pre-booking will hopefully open for a short 24 hour period from Wednesday 23rd January)
**For VIP Party Bookings please call 0208 656 0513 or email info@rocknrollerdisco.com**
*Please note our telephones are currently experiencing some technical difficulties so your best option is to email us*
Latest News
Children's VIP Party Packages Available.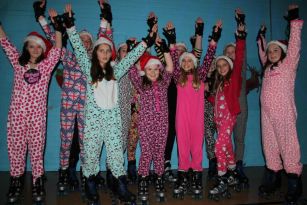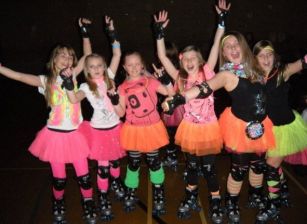 Why not hold your next Birthday Party at one of our Public Events? We take care of everything from Invitations to Party Bags, Party Hosts, Unlimited Drinks, VIP Seating, even "DJ Shout-outs" but dont take our word for it:
"I just wanted to email to say thank you for the wonderful time Isabella and her guests had on Friday. It was the least stressful party I have ever put together!
The girls and boys patrolling the rink were brilliant, helping the more nervous of our party get the hang of the skating and more importantly getting them back on their feet! Isabella had a fantastic time and I've had nothing but great feedback from parents and kids alike.

So thank you again, I have a feeling we'll be back!" Kate.
Click Here for full details of our Party Packages


You have no items in your basket
Use the search form above or check for upcoming events below.

LEATHERHEAD LEISURE CENTRE
Sat 19th Jan - 5:00pm to 6:30pm
Leatherhead Leisure Centre
A family-orientated event designed for everyone! Full equipment provision and a live DJ, Sound & Lighting. An interactive Roller Disco Experience!
Sorry folks, we cannot take fast track bookings less than 24 hours before an event. If you are interested in an event within the next 24 hours please phone 0208 656 0513 for availability.