Here's a little snippet of what a RocknRoller - Roller Disco is all about......
We're pleased to announce our 2020 dates are confirmed at Leatherhead Leisure Centre, Leatherhead
Re-launching Saturday 7th March 2020
Doors open 4.45pm (Session 5pm - 6.30pm)
We look forward to seeing you there!
PLEASE NOTE: WE DON'T HAVE CARD PAYMENT FACILITIES AT OUR EVENTS, SO PLEASE BOOK ONLINE IN ADVANCE, OR BRING CASH TO PAY FOR TICKETS ON THE DAY
**For VIP Party Bookings please email rochelle@rocknrollerdisco.com**
Latest News
Children's VIP Party Packages Available.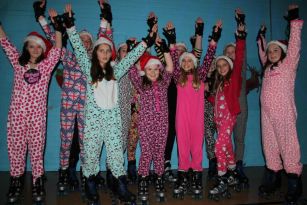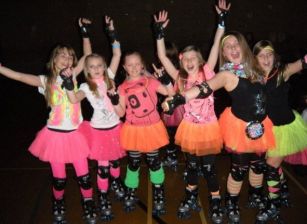 Why not hold your next Birthday Party at one of our Public Events? We take care of everything from Invitations to Party Bags, Party Hosts, Unlimited Drinks, VIP Seating, even "DJ Shout-outs" but dont take our word for it:
"I just wanted to email to say thank you for the wonderful time Isabella and her guests had on Friday. It was the least stressful party I have ever put together!
The girls and boys patrolling the rink were brilliant, helping the more nervous of our party get the hang of the skating and more importantly getting them back on their feet! Isabella had a fantastic time and I've had nothing but great feedback from parents and kids alike.

So thank you again, I have a feeling we'll be back!" Kate.
Click Here for full details of our Party Packages
The Ultimate 70's Roller Disco @ Claridge's Hotel, London
On October 30th, Claridge's Hotel Ballroom was transformed into a funky 70s Roller Disco for 250 VIP Guests from the Entertainment Industry. LED Dance-floor, American Burger Bar, Psychedelic Lighting, Fantastic Costumes and amazing set production transformed one of London's most prestigious venues right back to the 70s! The RocknRoller Team did what they do best and an amazing night of Roller Disco, fun and games ensued finished with a fantastic 70s disco. RocknRollers' amazing skaters showed the crowds how it really should be done and then tried to pass on the skills......with varying levels of success! A wonderful night! For details of RocknRoller's Private and Corporate Events Package call the team on 0208 656 0513 or contact Natasha Wood at natasha@rocknrollerdisco.com
RocknRoller have been hosting 50's inspired Roller Discos for Butlins at Goodwood Revival since 2014!!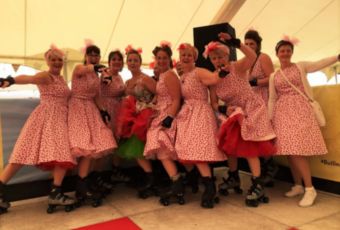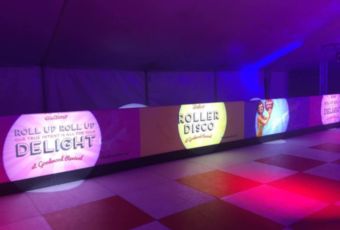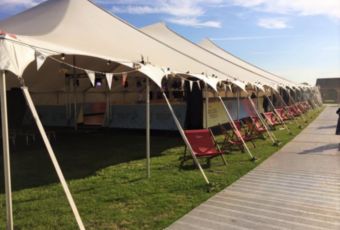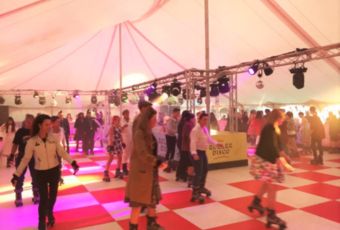 RocknRoller deliver year on year a 50's inspired Roller Disco for Butlins (Resorts) at Goodwood Revival. The sun shines on us every year and participants of all ages, dressed in vintage attire, don pairs of skates and whizz around the rink to the sounds of Elvis Presley and the like!
The RocknRoller team join in the fun and games and even the Redcoats get their skates on, showing us their skills, it's fantastic fun year on year and just keeps getting better. Plus the biggest bonus is......it's provided absolutley free of charge, courtesy of Butlins.
To discuss options or a quote for a similar event, please contact Natasha Wood on 07970 266790 or email natasha@rocknrollerdisco.com


You have no items in your basket
Use the search form above or check for upcoming events below.

WESTCROFT LEISURE CENTRE
Sat 22nd Feb - 6:00pm to 7:30pm
Westcroft Leisure Centre
A 1.5 hour, Family orientated Roller Disco with two Roller Rinks! An event designed for everyone! Full equipment provision and a live DJ, Sound & Lighting. An interactive Roller Disco Experience! RINK #1 - MINI ROLLERS RINK - UNDER 12's & COMPLETE NOVICES RINK #2 - TEENSK8, Over 12's & Adults (NO BEGINNERS OR UNDER 12'S - COMPETENT SKATERS ONLY)
Sorry folks, we cannot take fast track bookings less than 24 hours before an event. If you are interested in an event within the next 24 hours please phone 0208 656 0513 for availability.
WESTCROFT LEISURE CENTRE
Sat 11th Apr - 6:00pm to 7:30pm
Westcroft Leisure Centre
A 1.5 hour, Family orientated Roller Disco with two Roller Rinks! An event designed for everyone! Full equipment provision and a live DJ, Sound & Lighting. An interactive Roller Disco Experience! RINK #1 - MINI ROLLERS RINK - UNDER 12's & COMPLETE NOVICES RINK #2 - TEENSK8, Over 12's & Adults (NO BEGINNERS OR UNDER 12'S - COMPETENT SKATERS ONLY)

* Multiple events available
WESTCROFT LEISURE CENTRE
Sat 25th Apr - 6:00pm to 7:30pm
Westcroft Leisure Centre
A 1.5 hour, Family orientated Roller Disco with two Roller Rinks! An event designed for everyone! Full equipment provision and a live DJ, Sound & Lighting. An interactive Roller Disco Experience! RINK #1 - MINI ROLLERS RINK - UNDER 12's & COMPLETE NOVICES RINK #2 - TEENSK8, Over 12's & Adults (NO BEGINNERS OR UNDER 12'S - COMPETENT SKATERS ONLY)

* Multiple events available