Here's a little snippet of what a RocknRoller - Roller Disco is all about......
JULY 2017 EVENTS
** Tickets still available **
SATURDAY 22nd JULY @

WESTCROFT LEISURE CENTRE, CARSHALTON
THE ABOVE EVENTS WILL BE OUR LAST ONES BEFORE THE SUMMER SHUTDOWN. WE'LL RE-LAUNCH IN SEPTEMBER
BOOK TICKETS & RESERVE YOUR SKATES NOW!
Latest News
RocknRoller delivered a 50's inspired Roller Disco for Butlins at Goodwood Revival in 2014, 2015 and 2016!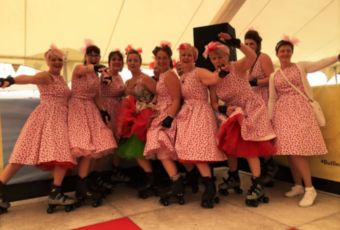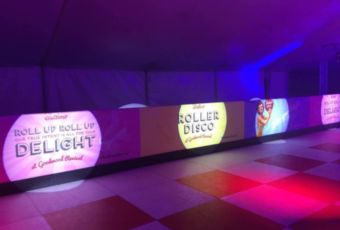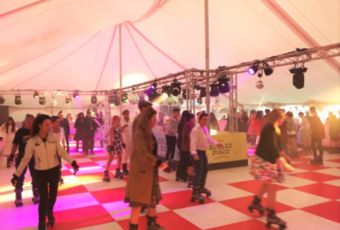 RocknRoller delivered a 50's inspired Roller Disco for Butlins (Resorts) at Goodwood Revival. The sun was shining on us all weekend and participants of all ages, dressed in vintage attire, donned a pair of skates and whizzed around the rink to the sounds of Elvis Presley and the like!
The RocknRoller team joined in the fun and games and even got the Redcoats on wheels, showing us their skills, it was great fun and even better, it was free to everyone who took part.
To discuss options or a quote for a similar event, please contact Natasha Wood on 0208 656 0513 or email natasha@rocknrollerdisco.com


You have no items in your basket
Use the search form above or check for upcoming events below.

WESTCROFT LEISURE CENTRE - SUMMER FANCY DRESS
Sat 22nd Jul - 6:00pm to 7:30pm
Westcroft Leisure Centre
This will be our last event at Westcroft LC before our Summer shutdown, so we're doing a Summer themed fancy dress roller disco. 2 Roller Rinks under one roof, Mini Rollers rink for Under 11's & complete beginners and the Main Event Rink for over 11's, teens & more competent skaters. Get your skates on & book now.
Sorry folks, we cannot take fast track bookings less than 24 hours before an event. If you are interested in an event within the next 24 hours please phone 0208 656 0513 for availability.