RocknRoller Disco Parties
Hold your next Children's Birthday Party at one of our fantastic Public Events! They're hugely popular and numbers are limited at each venue so that a VIP Party really is VIP! With Prices from just £12.50 per skater (min 15 guests) they offer fantastic value for money.
Leatherhead Leisure Centre, Leatherhead
Westcroft Leisure Centre, Carshalton
The Basic VIP Birthday Package Includes: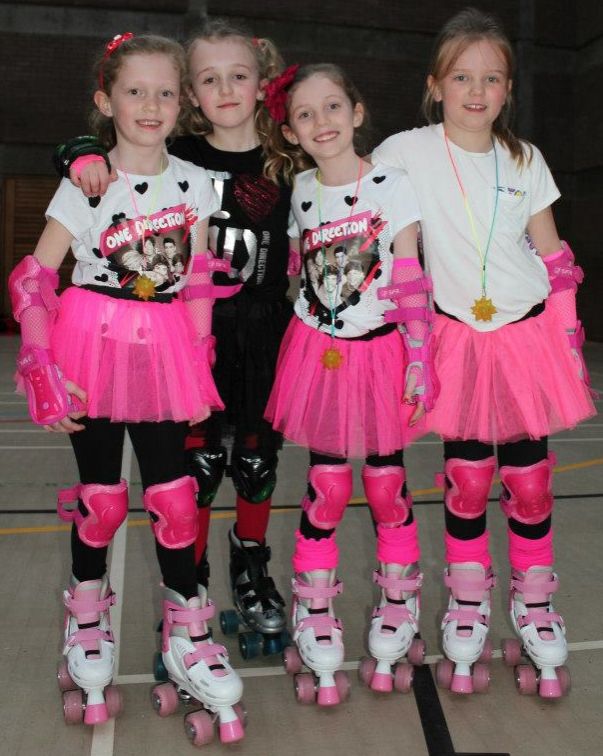 Early Entry with full skate & safety equipment hire
Skates & equipment laid out & individually labelled
Party host(s) to assist with fitting of skates & pads
Dedicated seating area
Birthday "Shout Out" by the DJ
Unlimited Soft Drinks for all guests
4 Free RocknRoller Passes for the Birthday Girl/Boy
Invitation Template & Booking forms
Additional Extras Include: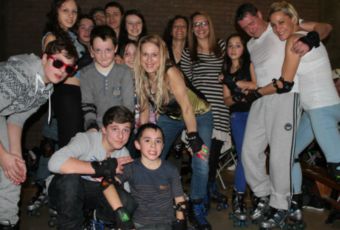 Roller Girl/Boy Party Bags
Food Packages
Private Food Rooms


You have no items in your basket
Use the search form above or check for upcoming events below.

WESTCROFT LEISURE CENTRE
Sat 22nd Feb - 6:00pm to 7:30pm
Westcroft Leisure Centre
A 1.5 hour, Family orientated Roller Disco with two Roller Rinks! An event designed for everyone! Full equipment provision and a live DJ, Sound & Lighting. An interactive Roller Disco Experience! RINK #1 - MINI ROLLERS RINK - UNDER 12's & COMPLETE NOVICES RINK #2 - TEENSK8, Over 12's & Adults (NO BEGINNERS OR UNDER 12'S - COMPETENT SKATERS ONLY)
Sorry folks, we cannot take fast track bookings less than 24 hours before an event. If you are interested in an event within the next 24 hours please phone 0208 656 0513 for availability.
WESTCROFT LEISURE CENTRE
Sat 11th Apr - 6:00pm to 7:30pm
Westcroft Leisure Centre
A 1.5 hour, Family orientated Roller Disco with two Roller Rinks! An event designed for everyone! Full equipment provision and a live DJ, Sound & Lighting. An interactive Roller Disco Experience! RINK #1 - MINI ROLLERS RINK - UNDER 12's & COMPLETE NOVICES RINK #2 - TEENSK8, Over 12's & Adults (NO BEGINNERS OR UNDER 12'S - COMPETENT SKATERS ONLY)

* Multiple events available
WESTCROFT LEISURE CENTRE
Sat 25th Apr - 6:00pm to 7:30pm
Westcroft Leisure Centre
A 1.5 hour, Family orientated Roller Disco with two Roller Rinks! An event designed for everyone! Full equipment provision and a live DJ, Sound & Lighting. An interactive Roller Disco Experience! RINK #1 - MINI ROLLERS RINK - UNDER 12's & COMPLETE NOVICES RINK #2 - TEENSK8, Over 12's & Adults (NO BEGINNERS OR UNDER 12'S - COMPETENT SKATERS ONLY)

* Multiple events available